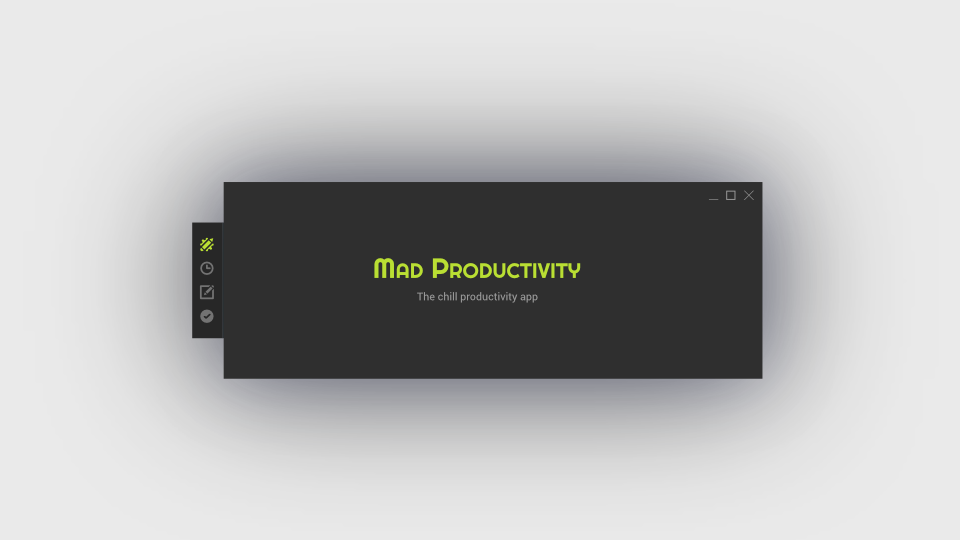 Mad Productivity
[RELEASE]Mad Productivity : features and specs
---
Last week I woke up and searched for a cool reminder chrome extension in vain.
The following day I started working on something "mad"? Well I just wanted to have an app where I can keep my reminders about, and that, combined with feature creep is what's been happening till now. The app grew significantly, has a super long way to go still ofc, but it's at a state that's usable.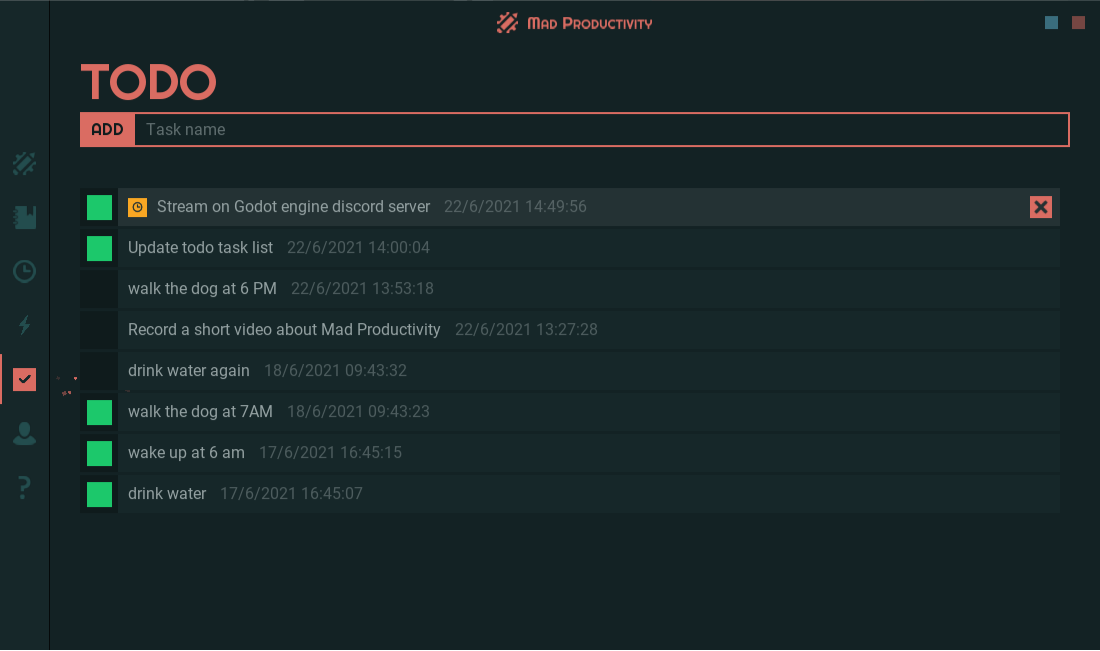 To summarize the features:
Dashboard
Note taking
Time tracking
Reminders
Todo's
A button that sends you to a random view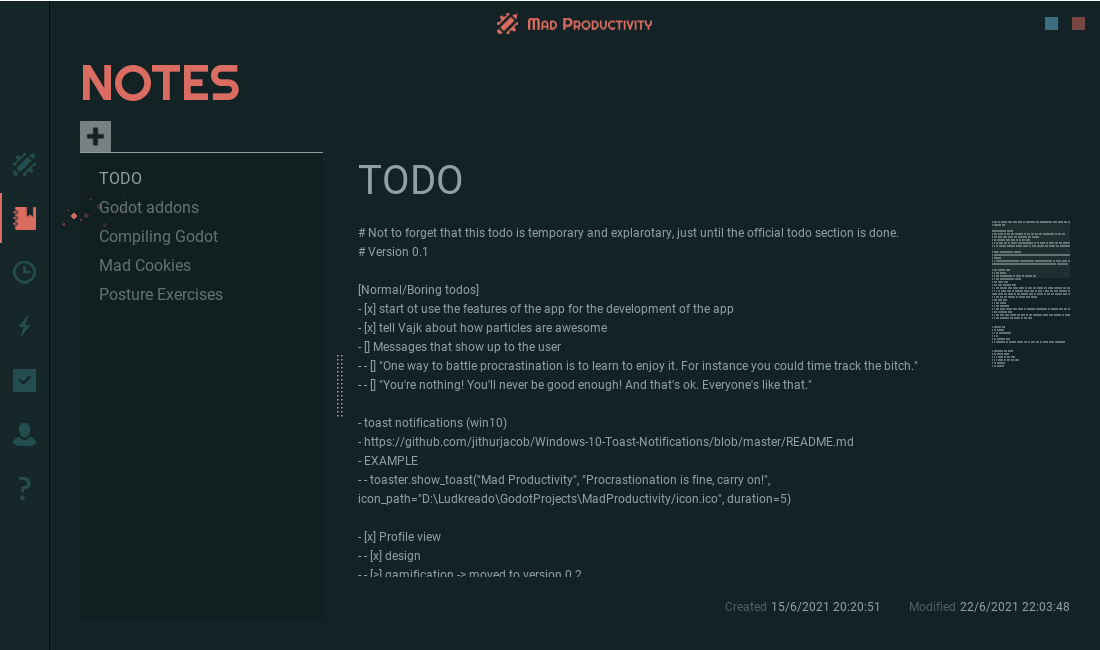 I believe it's all rather straight forward, let me also mention some of what we're thinking about for the future of the app:
mobile port
linked accounts syncing data across devices
clockify link (time tracking)
google calendar link (reminders)
And lastly since you're already here, let me hit you with a little sneak peek of what the mobile app may end up looking like:
Thanks for reading! The app was developed by me but it was made possible by my amazing team Mad Cookies Studio who always have my back when I make wild decisions.
Files
Mad Productivity Windows 0.0.1
8 MB
Jun 25, 2021
Mad Productivity Linux 0.0.1
15 MB
Jun 25, 2021